Yesterday I made a shocking discovery….the stock that I am long and optimistic for the long term, Rivian Automotive, is very highly correlated with a problematic and more well-known rival, Tesla. Being in the same industry and EV space, I knew that to some degree, they would trade similarly, increasing and decreasing loosely together, but I did not expect such a strong mirror of behavior. Check this chart below out 👇🏾.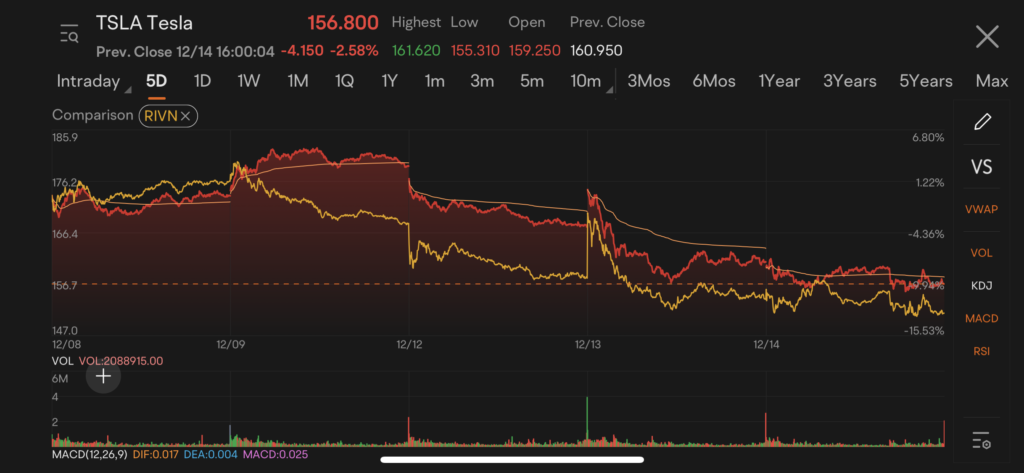 What Are We Looking At?
Good question. Red line is Tesla; Yellow line is Rivian. This is the stock movement over the last 5 days. Hot Dang….They mirror each other's movement nearly perfectly. Well, it is more likely that Rivian is mirroring Tesla's movement.
Okay, So What?
Another good question. What if I like Rivian for a long term investment and it is taking hits because of the many problems with Tesla? That is exactly what seems to be happening. Near term, I believe Tesla will suffer for the problems I outlined in the earlier article (demand issues, international market share, growing competition, distracted CEO, and more). If Rivian, probably the most promising US-based EV startup, trades nearly identically to Tesla, well, Rivian shareholders will suffer the same.
What I am Doing Today…
I learned some valuable investment lessons this year about sticking with it, even when it is tough in the near term. My biggest pains for the year were not what I did, but that I did not stick with it. Rivian, being a company with no earnings, finite cash and unproven products, could go to zero. Or, it can show the world what a proper all-wheel drive, adventurous EV Truck and SUV looks like, sell a lot and become a top contender in the EV Truck and Commercial Delivery Van space. These two outcomes have two very different sets of implications. That's the thing about risk: you are rewarded for taking them.
I am on hold with my current shares, and will possibly buy the stock incrementally as it continues to go down. This time around, I will stomach the red, study the company and regularly re-evaluate my thesis. Rivian is down 80% from a year ago and today the stock closed at $23.97. Some say run; some say buying opportunity. Only one way to find out…
---
Subscribe to Our Channel 👇🏾
---
---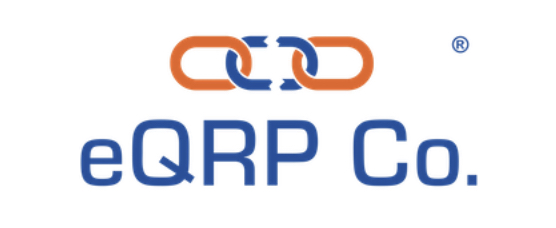 💡Invest Your Retirement w/ eQRP
– I Rolled My 401k Into eQRP to Passively Invest In Apartments
---
---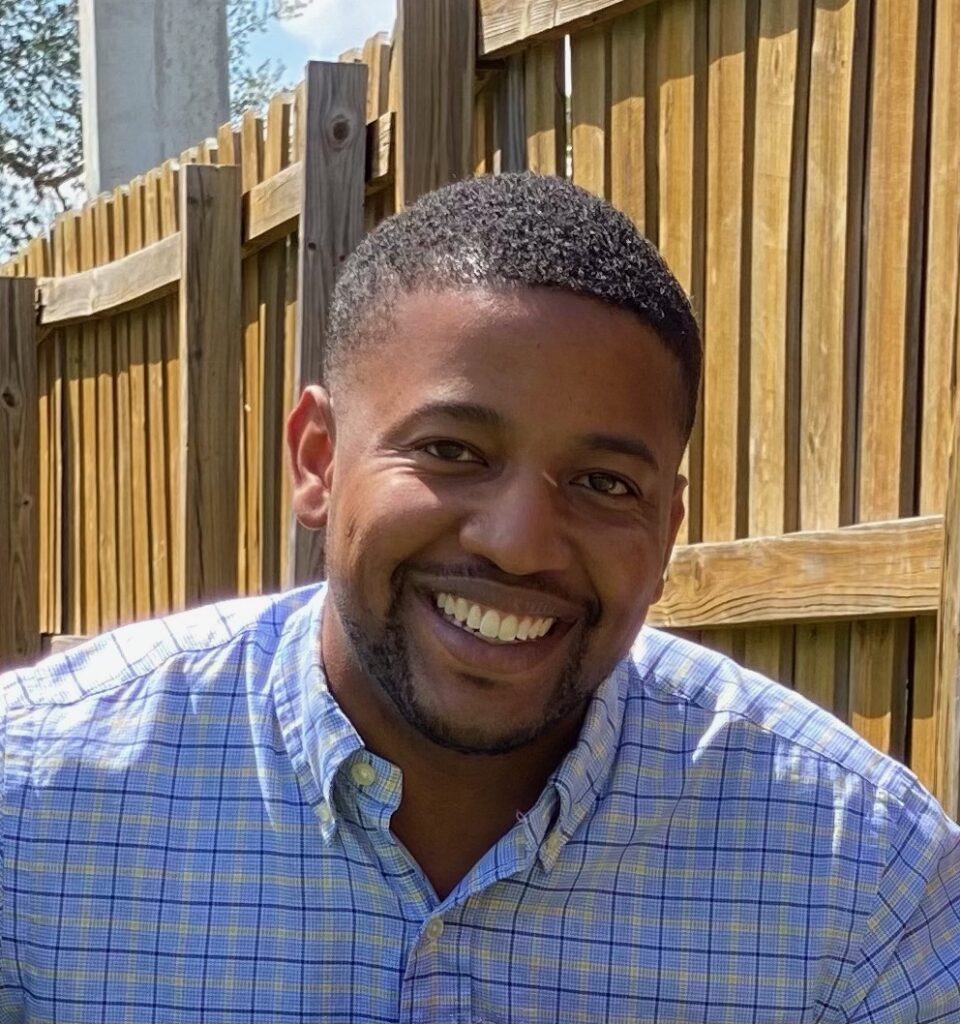 Rodney Robinson II
[email protected]
---